CS2D Grenade Bug Tutorial
By |jUSTiN|
This is a fairly well-known bug/glitch in Counter-Strike 2D that allows HE or other grenades to get "caught" in the walls and richochet through. I have it explained in this simple GIF animation: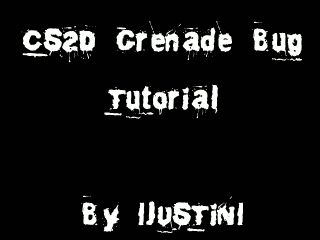 Buy a grenade (duh).
Aim it at the wall corner.
Throw the grenade.
It will begin to bounce around. And ricochet through the crack. Until it reaches the other side... And... EXPLODES!